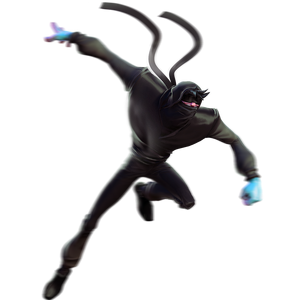 "From the shadows!"
---
Summary
Powerful and elusive Assassins remain hidden until striking. Out in the open, they become vulnerable.
Cannot be seen until he attacks
Very high damage but low health
Vulnerable once he attacks
---
Visual Appearance
Essentially identical to the Shade, the Assassin appears to be a runner/sprinter that is dressed in a black "ninja" outfit.
---
Offensive Strategy
Place him in the back of the horde as he can kill units while not getting targeted.
He is VERY survivable. Being a stealth unit and unlike the sprinter or Daredevil, he can hit enemies before they can hit him.
He can be a replacement for the stuntman unit if he has the Vault perk.
---
Trivia
Assassin rewarded upon completion of Manila.
---
Perks
Level 3
Dirty Fighting - 6% chance to deal 240% damage
Level 10
Enter the Shadows - Reduces Stealth Reentry by 35%
Leech - Heals self for 5% of damage dealt
Level 20
Decreased Deployment I - Decreases deployment cooldown
Level 30
Vault - Jumps walls
Like Smoke - Increases movement speed by 45%
Level 40
Decreased Deployment II - Further decreases deployment cooldown
Level 50
Ancestral Knowledge - 25% chance to deal 200% damage
Assassinate - Occasionally strikes for 1000%
---
| Speed | Deployment Cooldown (Initial) | Legendary Version |
| --- | --- | --- |
| 25 | 60s | Shade |
| Level | Health | Damage |
| --- | --- | --- |
| 1 | 20 | 24 |
| 2 | | |
| 3 | | |
| 4 | 50 | 58 |
| 5 | 64 | 74 |
| 6 | | |
| 7 | | |
| 8 | 120 | 139 |
| 9 | 143 | 166 |
| 10 | 168 | 195 |
| 11 | | |
| 12 | | |
| 13 | | |
| 14 | | |
| 15 | | |
| 16 | | |
| 17 | | |
| 18 | | |
| 19 | | |
| 20 | 476 | 551 |
| 21 | 507 | 586 |
| 22 | | |
| 23 | 566 | 653 |
| 24 | | |
| 25 | | |
| 26 | | |
| 27 | | |
| 28 | | |
| 29 | | |
| 30 | 733 | 846 |
| 31 | | |
| 32 | | |
| 33 | | |
| 34 | | |
| 35 | | |
| 36 | | |
| 37 | | |
| 38 | | |
| 39 | | |
| 40 | | |
| 41 | | |
| 42 | | |
| 43 | | |
| 44 | | |
| 45 | | |
| 46 | | |
| 47 | | |
| 48 | | |
| 49 | | |
| 50 | | |